Ultimate UPF 50+ Protection & Comfort
for Every Ride
Ushood layers are perfect for bikers of all types. A smooth fit, UPF 50+ protection, and breathable & moisture-wicking fabric make these soft layers ideal for time on wheels in any terrain & weather.
Compact, Versatile & Ready for Every Adventure!

No Fuss
UPF 50+, Smooth Fit,
Easy to Adjust

Our built-in mask is simple to raise & lower it with one hand. The hood fits comfortably under a helmet, & thumb holes ensure your sleeves stay inside your gloves.
UV protection is essential on long rides in full sun. It's easy to forget how much exposure your arms, hands and face can get on long rides. Both our Liteside sun shirts and Pinnacle base layers have 50+ UPF protection from the sun's harsh rays.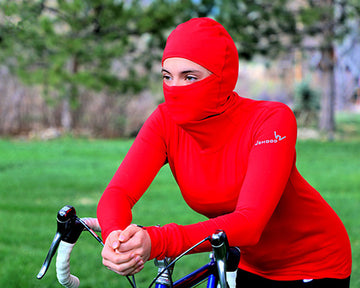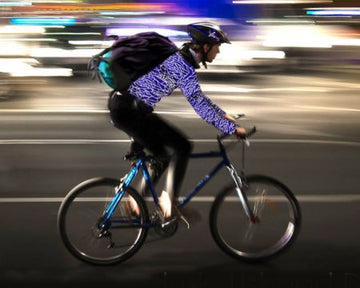 Safety First
Ushood Be SEEN

Our reflective prints shine under direct light so others can see you coming in low light.
For extra visibility in full sun, try our bright Orange layers. Currently available in Liteside with Pinnacle soon to come!
....and wheels of all size
Don't forget the littles!

Kids sensitive skin needs sun protection more than adults, and they usually don't hesitate to let you know when they're uncomfortable. Keep them happy with soft fabrics for the temps. Best part, no lost or forgotten face masks, because it's built right in.