The Ultimate Winter Base Layer Loved by
Sports Enthusiasts
Winter sports fans have fallen in love with the Ushood Pinnacle. The moisture-wicking, breathable fabric keeps you warm without overheating. The hood fits comfortably under a helmet with no visual obstruction, and you don't have to keep up with extra hats or buffs when taking a break in the lodge. Ideal for a day on the mountain, the Pinnacle is quickly becoming everyone's favorite winter base layer.
Pinnacle Features
Why You'll Be Stoked

Design and testing of Ushood base layers was a long and dedicated process. Years of development, use on the mountain, focus group feedback and close collaboration with our manufacturers have ensured we produce the highest quality fabrics and design to meet your needs while being 100% Made in USA.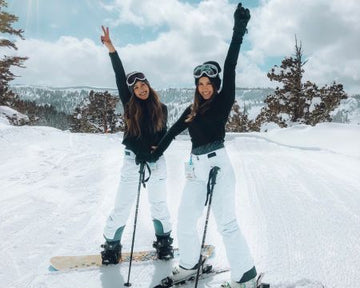 No More Layering Hassles
Definitely my favorite piece for touring. Great ability to temperature regulate when needed without feeling suffocated in a bunch of clothes that need to be taken on and off when it gets too warm or too cold! Thanks for making an awesome piece of outdoor clothing!
Love it so much
Thanks for an amazing product. We took ours to Zurs Austria in January. Goes from skiing, to drinking, to skiing, to afternoon cake like nothing I've ever worn! Cheers!
Perfect for Touring
Love this for my tours. It's just right for the changing temps, and I don't have to keep adjusting layers. It offers incredible temperature control without the hassle of layering up or down. Thanks for a great outdoor shirt!